Welcome to the Avorion Wiki
Avorion is a space-based sandbox building game created and developed by Konstantin Kronfeldner. The game was Kickstarted funded in May 2016 and is expected to release later in the year. This wiki is a collaborative resource for the game and is maintained by the contributions of the fans. Feel free to use our forums or chat room to discuss gameplay. All editors are welcome. Come join our community!
Avorion is a procedurally generated sci-fi sandbox that allows players to build ships and use them to explore and fight their way to the center of the galaxy. Players can decide what role they prefer to play, whether as a mercenary, freighter captain, admiral, scavenger or a pirate. The game features multiplayer, a Creative Mode, a Super Action Mode, NPC pirate attacks, trading and mining. Read More...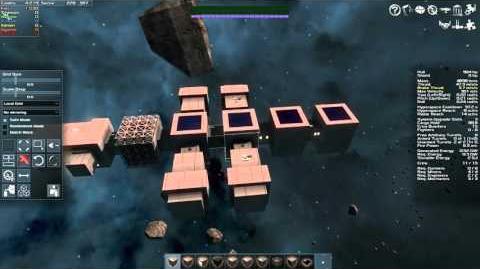 Ad blocker interference detected!
Wikia is a free-to-use site that makes money from advertising. We have a modified experience for viewers using ad blockers

Wikia is not accessible if you've made further modifications. Remove the custom ad blocker rule(s) and the page will load as expected.